Security Alert: Please Update Your Adobe Flash Player Immediately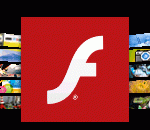 A security update for Adobe Flash Player was released July 8, 2014, containing fixes for critical vulnerabilities allowing an attacker to take control of an affected system, as well as steal log-on credentials to websites.
Users of Internet Explorer 10 and 11, as well as Google Chrome need not worry, as the embedded Flash Player is updated automatically.  However, users of Internet Explorer 9 and earlier, as well as Firefox and Safari,  should update Adobe Flash Player immediately.
You can install the latest version here:
http://get.adobe.com/flashplayer/
~Ted Eiler