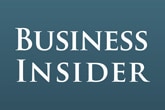 In July Facebook rolled out its powerful new Graph Search feature to all users automatically.  Graph Search combines the traditional Facebook search functionality of finding people, places, photos etc., with the ability to contextually filter results in very specific ways using natural language queries.  
For example, instead of searching for "people who like cats", you can finely tune this query by adding the qualifiers "people who like cats, live in Milwaukee, are female and work for We Energies".  The search results are personalized and tailored just for you based on the information visible to you in the Facebook domain.
Facebook accomplishes this by aggregating and analyzing all the data (likes, posts, comments, photo tags, about page, location data etc.) from its more than 1 billion users.  While Facebook insists that Graph Search isn't showing any information that people otherwise wouldn't be able to see, such a powerful search and profiling technology is understandably raising privacy concerns with its users.
I highly recommend revisiting your Facebook privacy settings in light of this new search feature to make sure you are comfortable with what and with who you are sharing.  Kevin Smith of Business Insider has laid out an excellent visual tutorial on how to check and configure your Facebook privacy settings.  (link below)

Enjoy!
~Ted Eiler