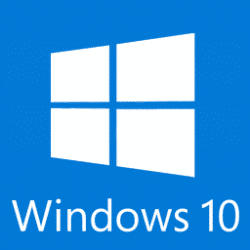 Named the Creators Update, Microsoft is issuing it's second major update to Windows 10 since it was released in July of 2015.
Some key new features being added:
A tab preview bar in the Microsoft Edge browser that shows thumbnail images of all your open tabs for easy identification. A "set aside tabs" feature is also added to allow you to group tabs that aren't immediately needed in a list on the side of the browser window to be revisited later.
A Game Mode that gives CPU processing priority to a game being playing over other applications running on the system.
An upgrade to the Windows Paint program called Paint 3D, which as the name implies adds 3D image manipulation and the ability to convert 2D images to 3D objects.
A simplified privacy dashboard that allows you to control whether Windows or apps can track your location or serve targeted ads based on your interests, and other data collection and sharing settings.
Virtual Reality headset support
An improved Windows Update system that allows you to defer or schedule update installations for a later time, and an expanded active hours window so you don't get surprised during the work day with an automatic reboot that ties up your machine. Additionally, Windows 10 is switching to the Universal Update Platform, which will reduce the size of update files and the processing power required to install them.
For additional information on new features being added to Windows 10 in the Creators Update, check out the following article from PCWorld:
http://www.pcworld.com/article/3157039/windows/the-windows-10-creators-updates-best-new-features-dynamic-lock-game-mode-privacy-tweaks-and-more.html
~Ted Eiler