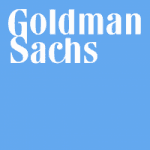 George Lee, chief information officer for the Investment Banking Division at Goldman Sachs discusses  in a podcast recorded on March 4, 2015 the ever increasing role of artificial intelligence in our everyday lives. Lee defines artificial intelligence as, "An attempt to simulate human level cognition, recognition, and even reasoning at some level in computing and with algorithms."
Whether its intelligent online search prediction and marketing, machine automation such as self driving cars, or process optimization going on across every industry, artificial intelligence is aiding us to gain a better understanding about complex systems and to make better decisions.
Artificial intelligence is now being integrated with very large data sets known today as 'big data' to expand into new frontiers of knowledge and technological possibilities.
To Podcast:  Goldman Sachs | Podcast: 'Exchanges at Goldman Sachs' – Episode 7: Artificial Intelligence – The Next Wave of Disruption
~Ted Eiler